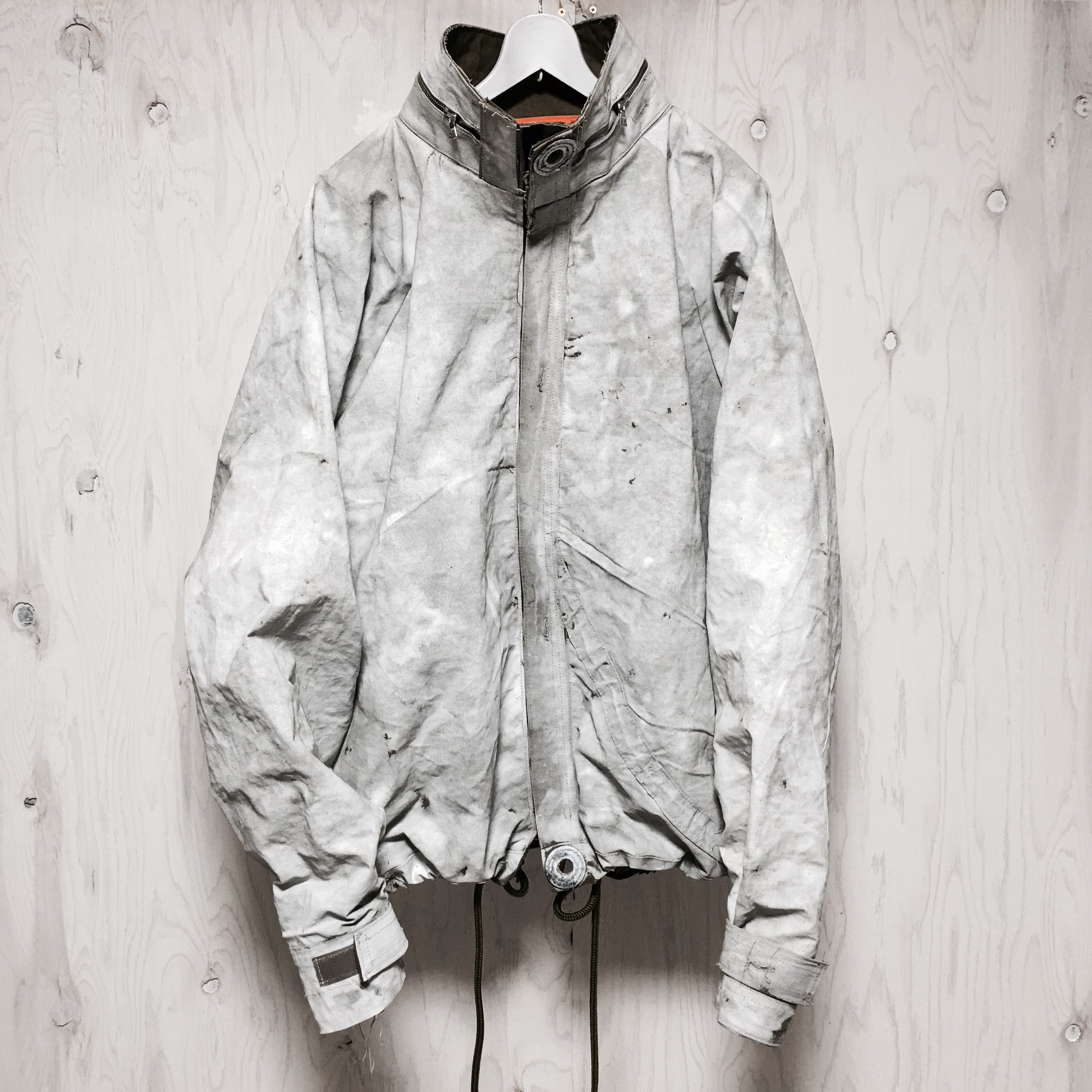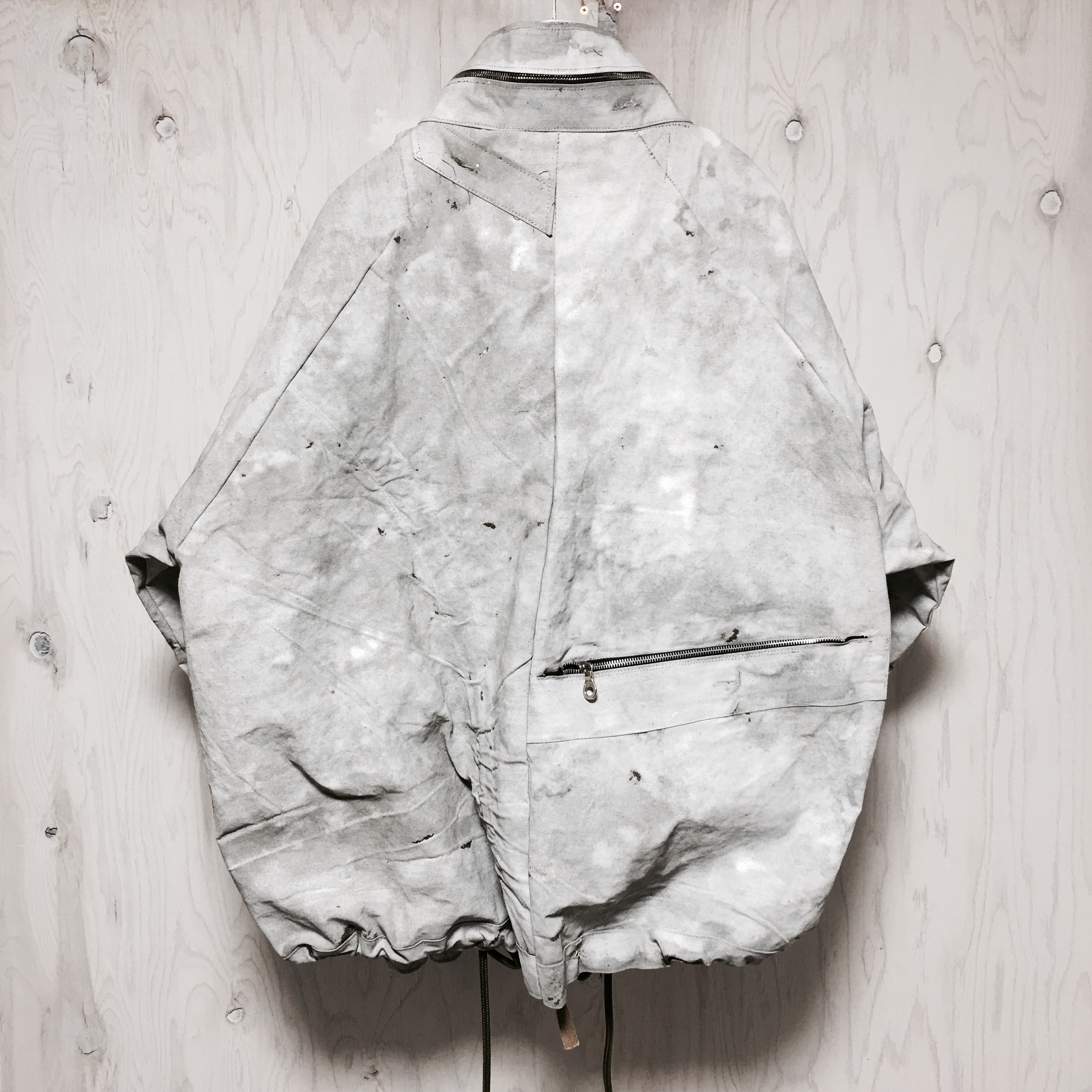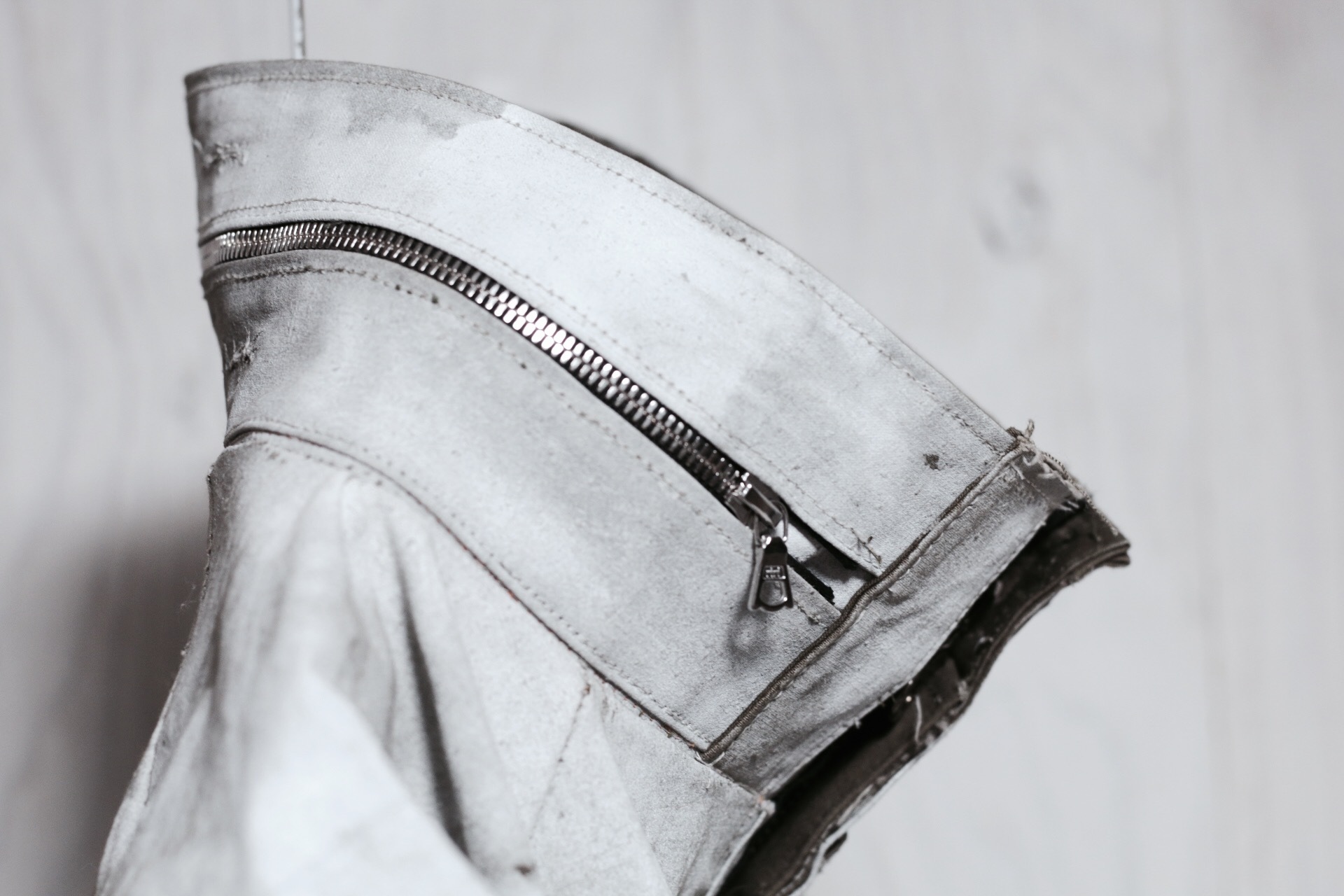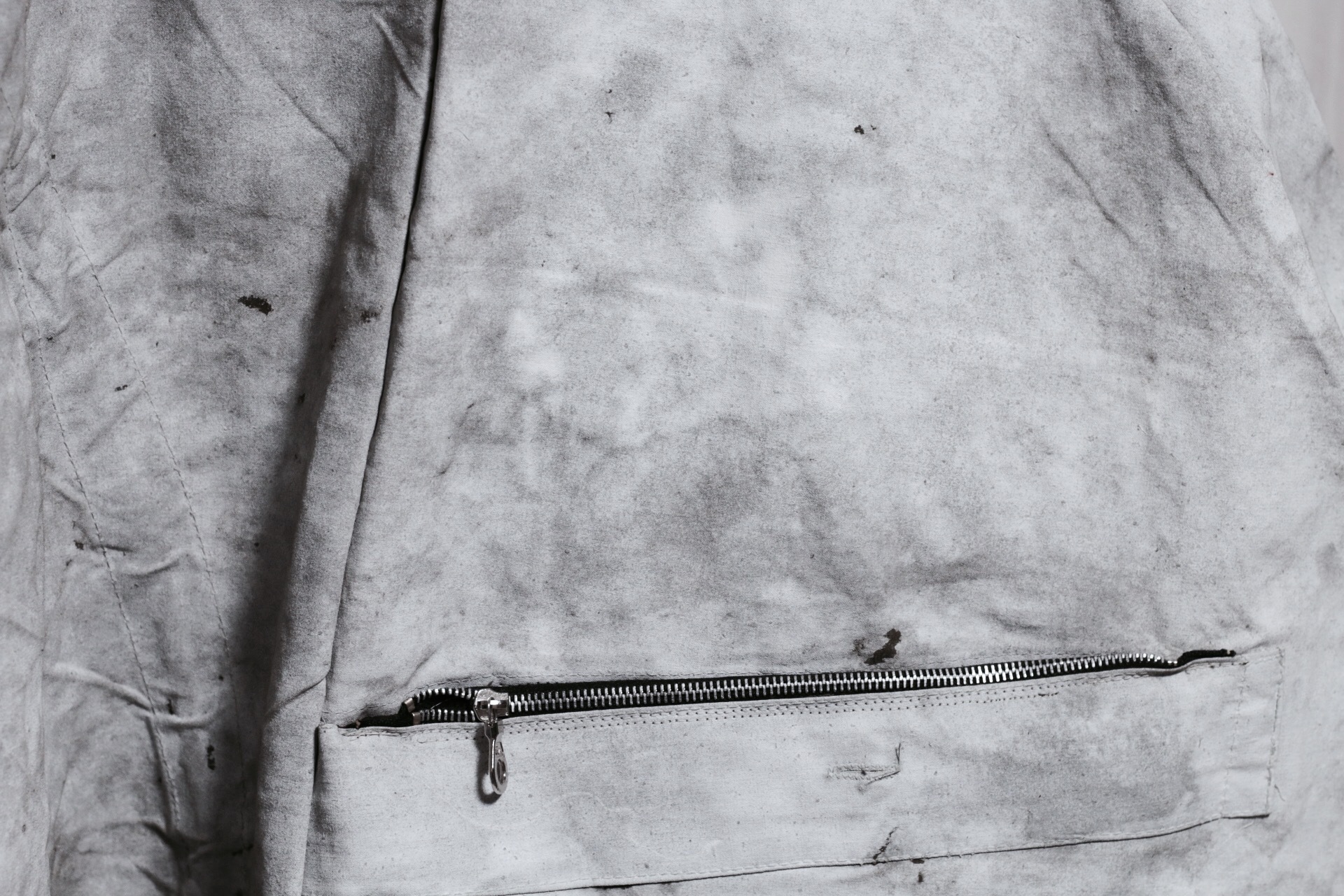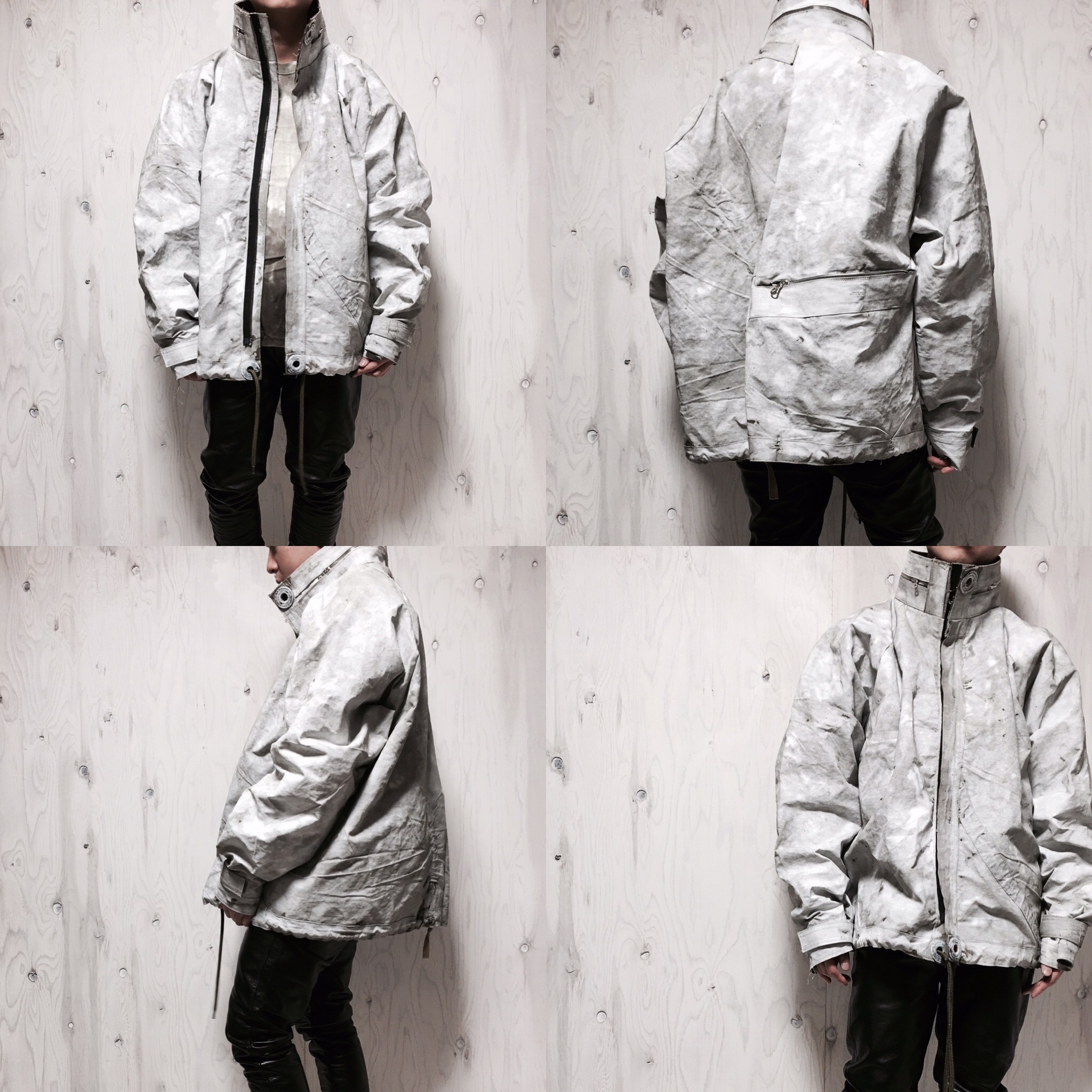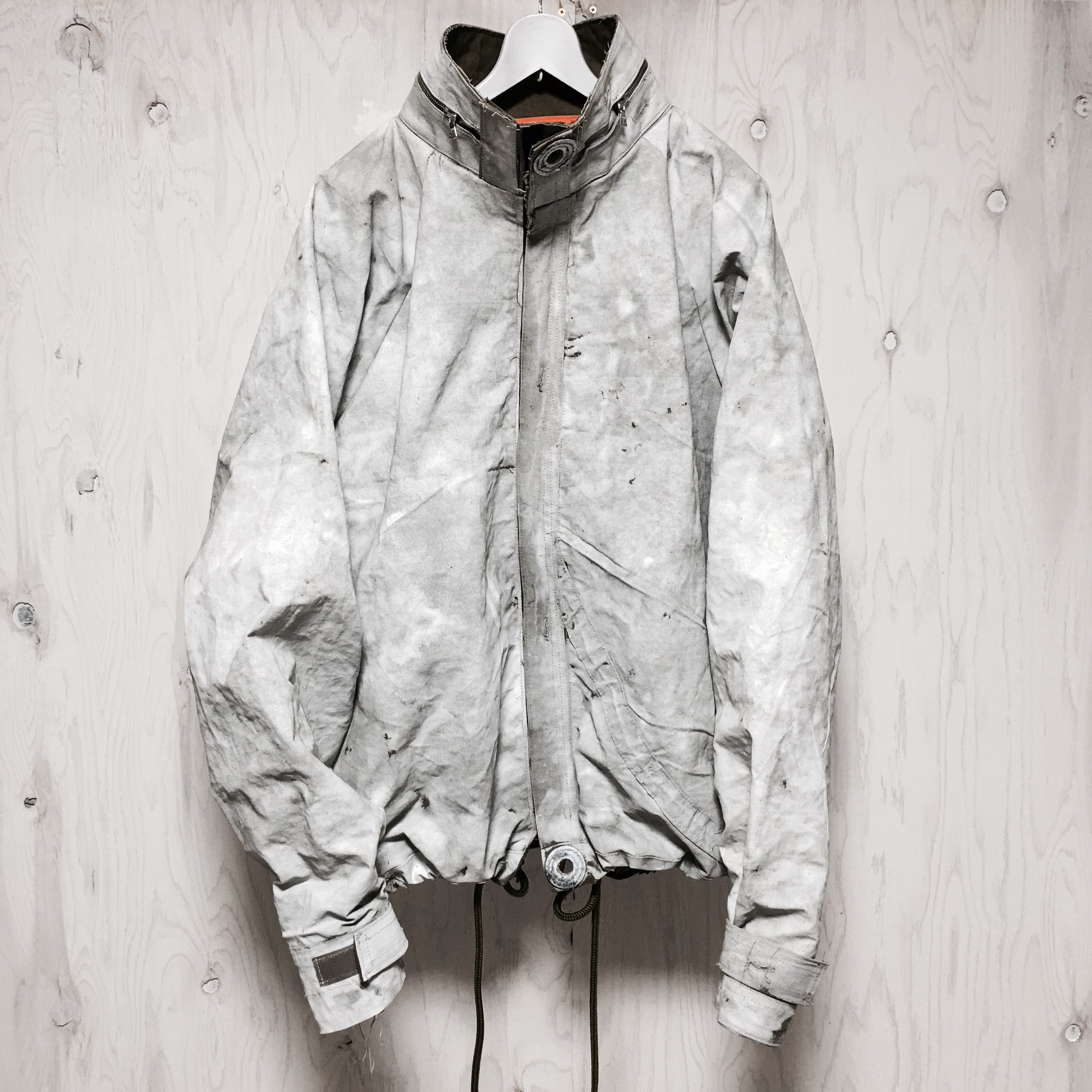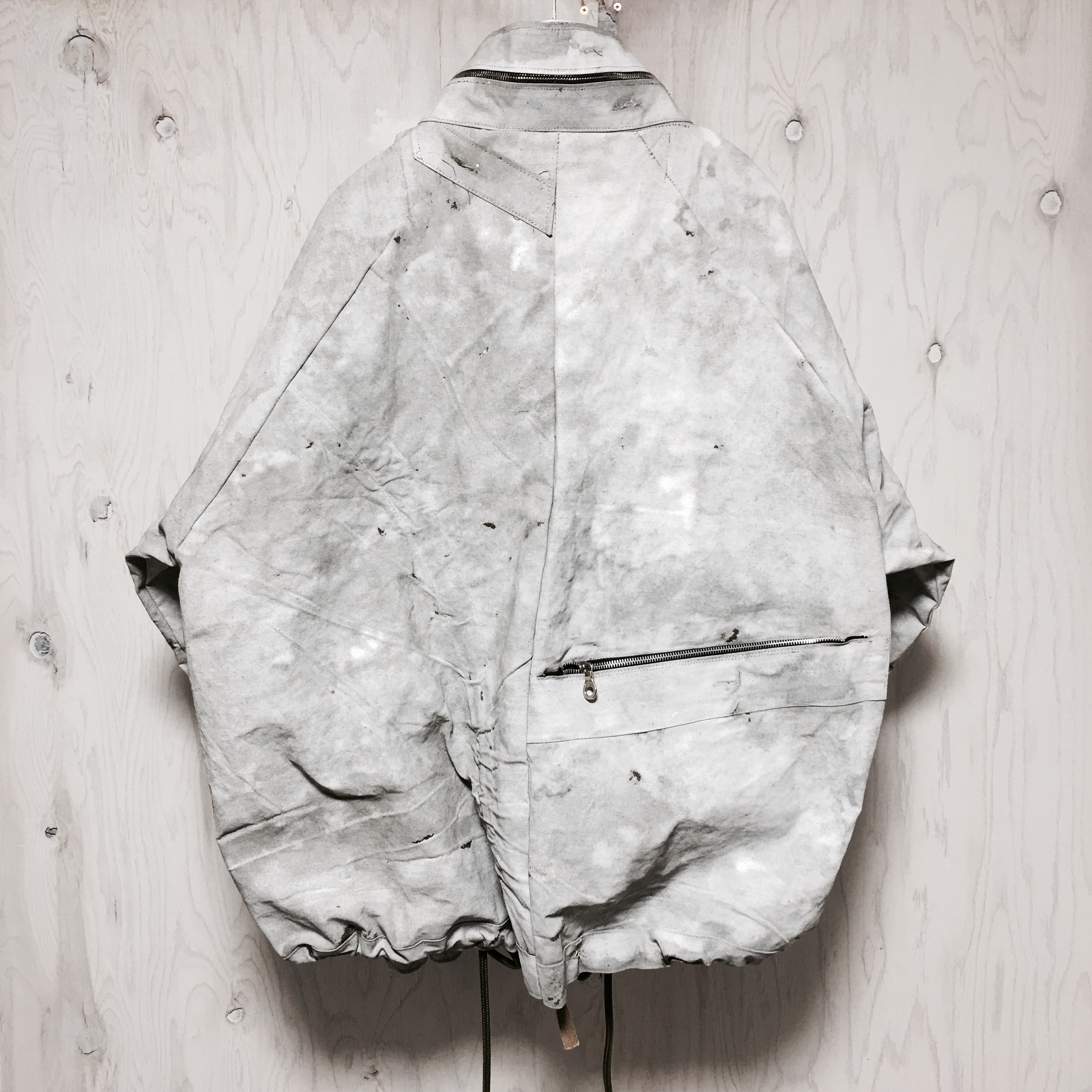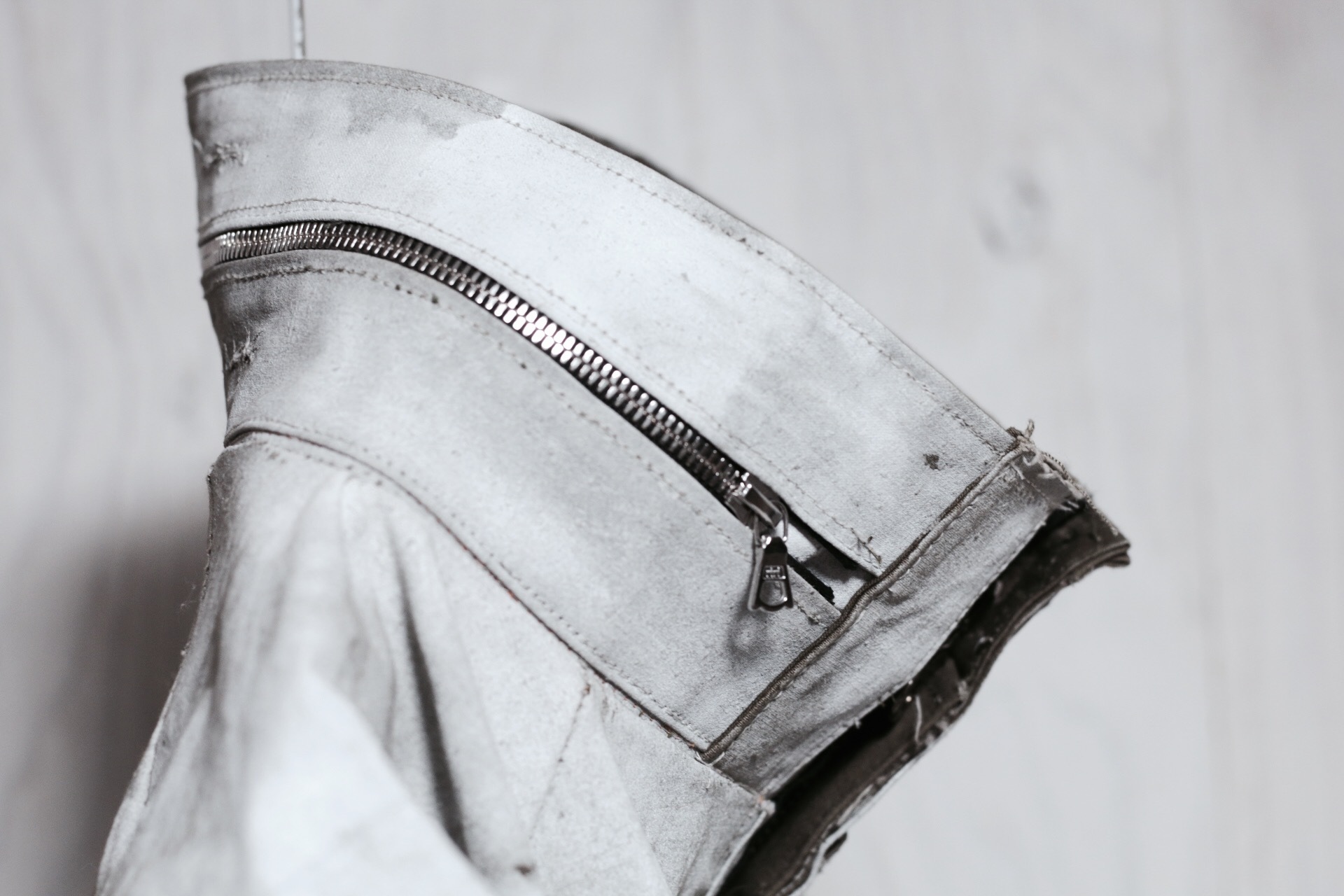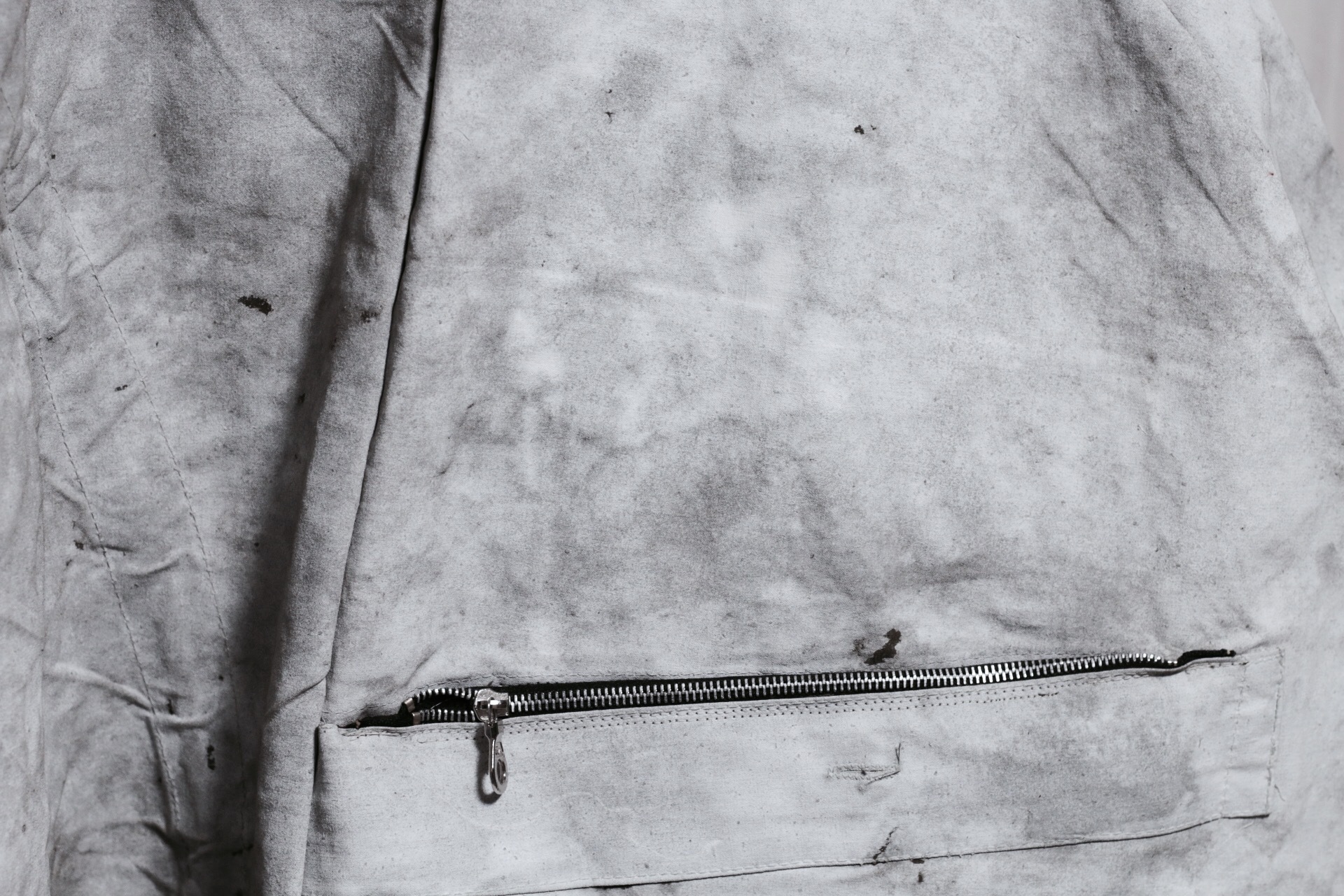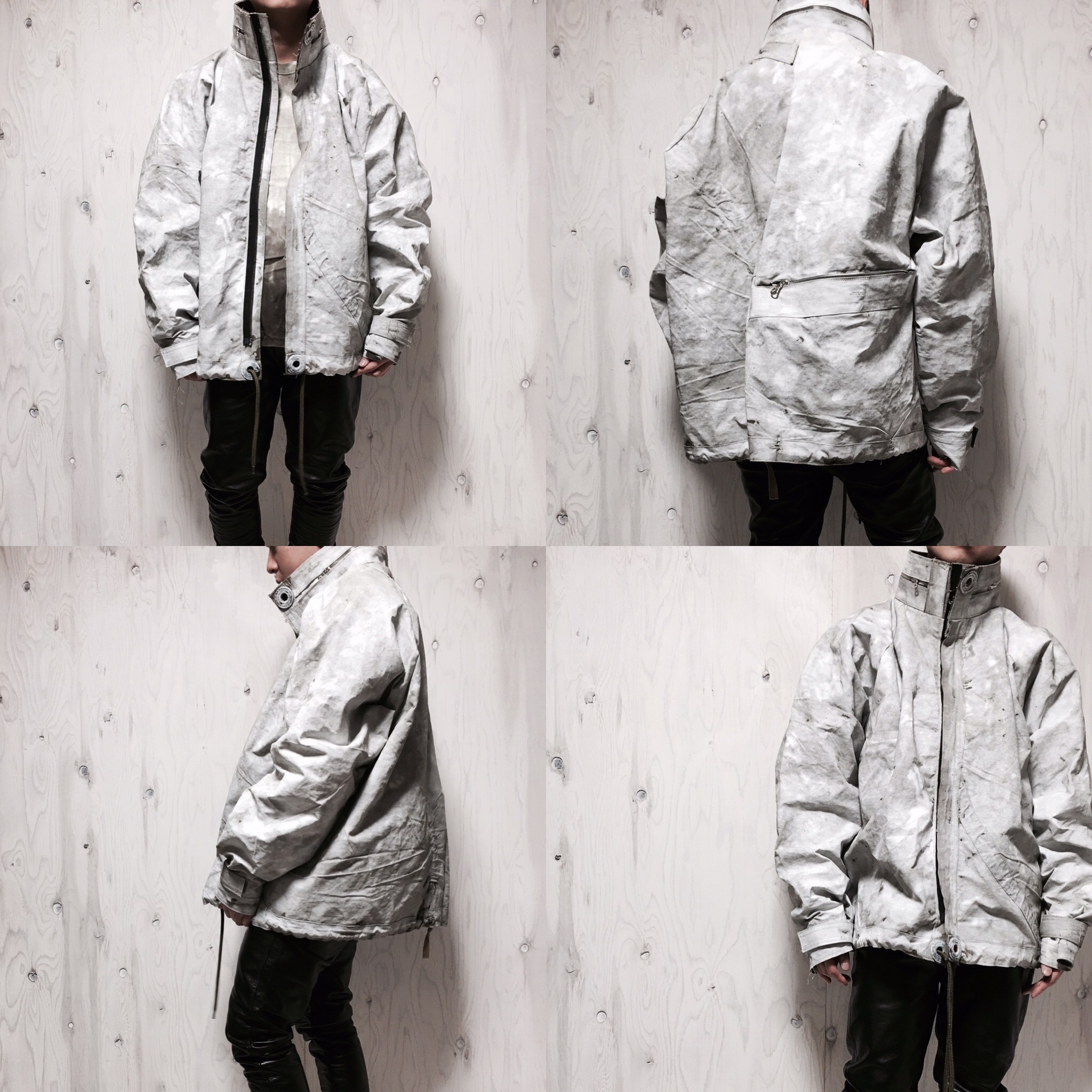 生地はミリタリーファブリックを使用しており、ハンドメイドで作られました。表面はペンキ加工されています。
着用する事で少しずつ風合いが変わります。
zipは全てriri社製
over sized

注意 
ペンキ加工になりますので色移り、色落ちにはご注意下さい。
水分には特に気を付けて下さい。

The fabric used military fabric, made by handmade. The surface is painted.
The texture changes little by little by wearing.

over sized

Caution

Since it becomes paint processing, please be aware of color transfer and discoloration.
Please pay particular attention to moisture.

■サイズ(cm)
着丈74cm、身幅77cm
(全て平置きサイズになります)

length 29.1"
chest 30.3"

(Everything will be the horizontal position size.)

※
It's being transcribed by the actual size.
Please change cm into an inch.
You can't return the goods and exchange it.
Please check it tightly

※
It's used clothing.
The transcription size and the actual size size are sometimes different.
Please check it tightly.


At the time of check -out , people who live abroad , please select the bank .
A payment email of the paypal is sent later.

The foreign countries, charge for delivery $20 + customs duties.

■ご注意■
・当店の商品は全て一点物になります。

・当店で取り扱いしている商品はあくまでリメイク品であり、既存品ではありませんのでご注意下さいませ。

・当店の商品は全て中古品のため、返品、返金
はお受け致しかねますのでご了承下さいませ。

・お使いのPC、スマートフォンの環境により商品の色味に差異が生じる場合がありますのでご了承下さいませ。

・当商品お受け取り後の事故、着用後の破損
に関しましては、一切の責任を負いかねます ので、お客様の管理の下での使用、着用をお願い致します。


■ Attention ■
- Our products will be all one point thing .

And products that have been handled by our shop is only remake goods , but please keep in mind that it does not have the existing products .

For all , our products are used goods , returned goods , refund
Please acknowledge I am afraid that I can not accept .

· Your PC, because there are differences in the color of the goods caused by the smartphone environment Please acknowledge .

- Our products receive after the accident , damage after wear
Regard , so you can not assume all the responsibilities , use of under your management , thank you to wear .
※こちらの価格には消費税が含まれています。
※送料は別途発生いたします。詳細はこちら